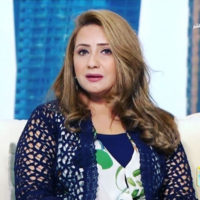 Sara BaChar
FOUNDER - PRESIDENT
Sara is a Quadrilingual (Arabic, English, French, and Spanish) specialized Speech-Language Pathologist with +15 years of proven and successful international and local experience in the areas of Communication, Speech, Language, Voice, and Swallowing disorders. She graduated from the College of Educations Sciences and Psychology – SPEECH PATHOLOGY – in Malaga, Spain (Facultad de Ciencias de la Educación y Psicología- LOGOPEDIA, Universidad de Málaga. Málaga, España).
Sara has acquired an extensive and high level international experience (USA, Europe, North Africa, and the Middle East) in the field of speech-language pathology.
After graduating in Spain, she moved to Paris-France acquiring new experiences with Elizabeth Faujour, Speech-Language Pathologist and Scenotherapist in Paris. After that, Sara went back to her home country Morocco where she joined an ENT (ear, nose, and throat) clinic in Casablanca as a Speech- Language Pathologist. She headed then to Cornell University in New York as a volunteer Speech- Language Pathologist in research related to speech-language therapy. In 2009, Sara joined SKMC (Sheikh Khalifa Medical City) in Abu Dhabi in the UAE.
In 2018, Sara joined the renewed group of United Eastern Medical Services Group, where she is a prominent member. At UEMEDICAL, Sara is establishing and providing first class speech-language pathology services at Danat Al Emarat Hospital & HealthPlus Children Specialty Center.
In 2019, Sara was appointed by the Daman Health Insurance UAE (UAE leading insurance company) as Speech Language Pathologist Consultant to Daman for all the Speech Language Pathology Services related aspects to the profession including updating the insurance guidelines and as top and only reference for second opinion.
She is the Founder and President of the Emirates SLP (Speech Language Pathologists) Society, where she leads over 50 active members and over 350 of UAE SLP database.
Sara BaChar also contributes significantly to the mass education through Social Media. She has established the Speech Therapy Corner, a social media page (Facebook, Twitter and LinkedIn) aiming to increase awareness and understanding of speech therapy topics, profession and what speech language therapists provide as professionals.
She carries out her vision in improving the quality of speech language therapy services in the region by supervising and training junior speech language pathologists in Dysphagia Services.
Sara is an American Speech and Hearing association (ASHA) international affiliate member. She is a Dyphagia Committee Member at the International Association of Logopedics and Phoniatrics (IALP).
Sara BaChar is a renowned personality in the Health industry, due to her contributions to the industry. She has previously been invited by numerous television networks and radio stations to bring awareness regarding the need of Speech Language Therapy in today's ever-transforming world. These invitations have resulted in bonding of Sara BaChar to influential personalities in the digital world. She also featured in TV shows and programs to share her knowledge and experience regarding Speech Language Therapy.
Leading her field with extended focus on Practice, Research on the latest studies and Communication on worldwide reaching media, she was invited to the international TV channel Sky NEWS programs to explain to the world the latest controversial scientific researches on human speech and language competencies.
Her long-standing reputation in the Emirati, regional and international healthcare industry allowed her to build a strong portfolio of both patients and healthcare specialists. Along this experience, Sara has established a robust trust bond with her patients, their relatives, and her colleagues. Her ability to speak 4 languages (Arabic, English, French and Spanish) is a great asset to deal with patients from a multilingual and cultural background.
In recognition of Sara BaChar's work, the Abu Dhabi Convention Bureau awarded her the exclusive membership in Al Nukhba – the elites – G20 nationwide group for contributing actively in the local business development attracting landmark events & congresses to UAE and representing the Emirate of Abu Dhabi in international congresses.
Sara is a commercially minded, goal oriented, risk taker and looking forward person who grew up in highly entrepreneurial environment and history of a family of entrepreneurs since more than half century. She is also the mother of one beautiful boy.